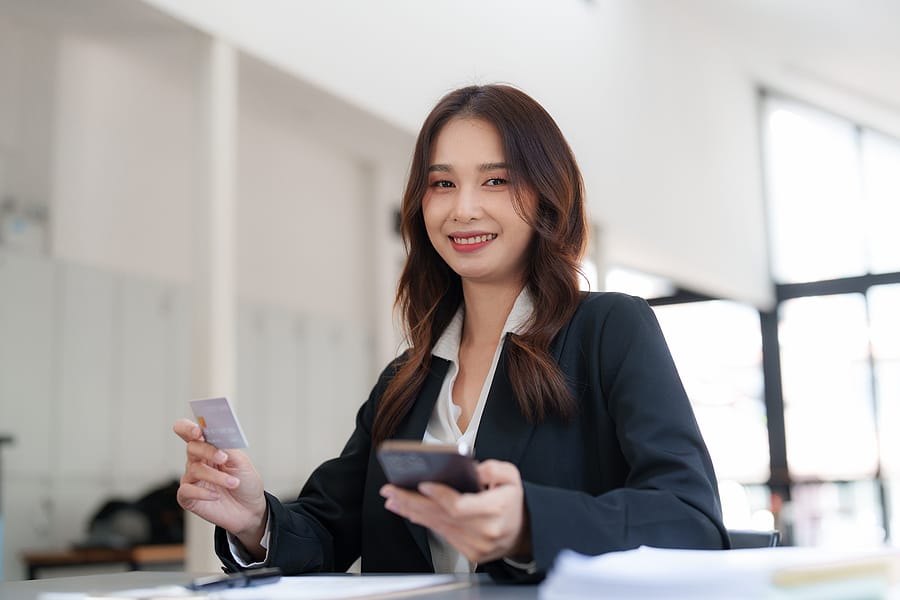 PayPal has evolved over the years to offer more than just payment options. One such offering is PayPal Credit, a line of credit that allows you to pay for goods and services at checkout. But how does PayPal Credit work, and is it beneficial for both customers and businesses? In this article, we will explore the ins and outs of PayPal Credit, its advantages and disadvantages, associated costs, and who can benefit the most from this service.
What Is PayPal Credit?
PayPal Credit is a virtual line of credit issued by Synchrony Bank. Approved PayPal users can utilize this credit line, which operates similarly to a credit card, enabling them to make online purchases in installments rather than upfront. It's important to note that PayPal Credit is distinct from a PayPal debit or credit card and is not the same as PayPal's Pay in 4 feature. While PayPal Credit resembles a credit card, Pay in 4 functions more like point-of-sale financing.
With PayPal Credit, you have already gone through the approval process and can utilize your revolving credit line as needed. It offers greater flexibility in terms of payment options and schedules compared to the structured repayment plan of Pay in 4.
How Does PayPal Credit Work?
Approved PayPal users can use PayPal Credit as a payment option when checking out with PayPal, both online and in physical stores that accept PayPal. This line of credit functions similarly to a credit card, allowing you to borrow against your approved credit limit. As you make payments and reduce your balance, your credit becomes available again.
PayPal Credit Pros and Cons
PayPal Credit occupies a unique space in the world of consumer financing, combining the benefits of a line of credit with the convenience of a credit card. Let's take a closer look at the pros and cons of using PayPal Credit:
Pros of PayPal Credit:
Flexible payment options and schedules.
Convenient checkout process.
Offers promotional financing options.
Can be used for online money transfers.
Cons of PayPal Credit:
Potential high fees if the balance is not paid off monthly or within the promotional financing period.
Approval may depend on credit history or score.
Please note that the above pros and cons are from the perspective of a PayPal Credit user. From a merchant's standpoint, there are no major downsides to accepting PayPal Credit, apart from the general fees associated with PayPal transactions.
Applying for and Using PayPal Credit
Applying for PayPal Credit is a straightforward process. Any PayPal user can apply, and if you don't have a PayPal account, you will be prompted to create one during the application process. You will need to provide your date of birth, post-tax income, and the last four digits of your Social Security number. PayPal will conduct a credit check, which may slightly impact your credit score.
After approval, you will be assigned a credit limit of at least $250, which can be periodically reviewed and adjusted. It's worth noting that PayPal Credit is the new name for the previously existing Bill Me Later service.
Once your PayPal Credit account is set up, you can use it in conjunction with your PayPal account wherever PayPal is accepted. You can set PayPal Credit as your preferred payment option or select it during checkout. Managing your PayPal Credit settings can be done via the PayPal website or app, where you can also make payments and monitor your credit limit.
PayPal Credit Terms and Conditions
PayPal Credit requires monthly payments on your balance. You can make the minimum payment, pay any other amount, or clear your balance in full, much like a traditional credit card. The variable APR for standard purchases and cash advances is currently 26.24%. PayPal Credit offers an interest-free grace period if you have no balance at the start of your billing cycle or if you pay the balance in full by the due date.
Additionally, PayPal Credit offers a six-month special financing promotion, exempting you from interest charges on purchases of $99 or more (in a single transaction). However, failing to pay off the balance within six months will result in interest charges. It's essential to note that this promotion is ongoing and not a limited-time introductory offer.
PayPal charges a flat fee for using PayPal Credit to send money, similar to the fees associated with using a debit or credit card on PayPal. Late payment fees can go up to $41.
In Conclusion: How Does PayPal Credit Work?
PayPal Credit can be a convenient option to have in your virtual wallet, allowing you to make purchases even when funds are not readily available. It's particularly useful for eBay businesses and financing large one-time purchases. As a business owner, promoting PayPal Credit as a checkout option can potentially increase customer spending. Timely payments can also help build your credit history, as PayPal now reports activity to major credit agencies.
However, it's important to consider that hefty fees may apply if the balance is not paid off monthly or within the promotional financing period. If you require a larger line of credit for your business, you may want to explore alternative business line of credit providers. Additionally, if you prefer a flexible credit option with a lower APR, it's worth checking out our comparison of small business credit cards.
FAQs About PayPal Credit
Q: Can anyone apply for PayPal Credit?

A: Any PayPal user can apply for PayPal Credit, but approval may depend on credit history or score.

Q: How can PayPal Credit be used?

A: PayPal Credit can be used alongside your PayPal account wherever PayPal is accepted. Set it as your preferred payment option or choose it during checkout.

Q: What are the terms and conditions of PayPal Credit?

A: PayPal Credit requires monthly payments, offers a grace period, has a variable APR of 26.24%, and has promotional financing options available for qualifying purchases.
Remember, PayPal Credit serves as a convenient financing option for both individuals and businesses.